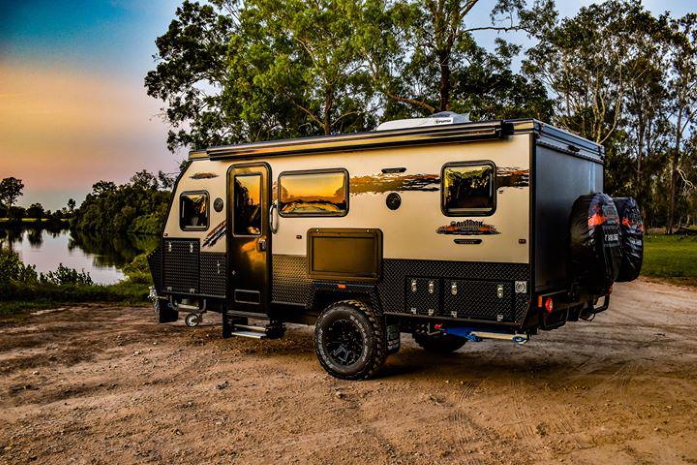 For those dreaming about hitting the road, there are a lot of options to weigh up. One of the biggest ones is choosing between a caravan or camper trailer, particularly if you don't have any experience with either. Being such a hefty investment, you want to make sure you're picking the right option for your specific needs, but how exactly can you differentiate between the two? For the most part, it's about understanding where you plan on taking it, the distance you plan on travelling and the kind of lifestyle you envision for yourself on the road. There's a lot more to it, though – in this article, we take a look at what you need to consider when deciding between a camper trailer and caravan.
Where to get started
If you've started your hunt by looking for caravans and camper trailers for sale Melbourne, you should have some idea how many options are out there. The first thing you should be considering is setup time and convenience – if you're after quick and easy, camper trailers often require their owners to wind-up the roof or fold out the frame and they're good to go, but there are also options for more involved setups that require a small amount of assembly and pegs to be inserted into the ground. Caravans might require an owner to simply chock the wheels and drop jack stands, but more complex setups could also involve awnings, annexes, power and toilet cassettes – what you choose here will depend on your needs versus your desire to constantly be setting up and packing up. If you're leaning more towards a camper trailer, you should know that they have a much lower mass than caravans, meaning they're generally much easier to handle and offer improved fuel efficiency. They also are much easier to store when not being used, which is certainly a huge plus for some people.
Why you might go for a caravan instead
Although there are certainly advantages to owning a camper trailer, they simply won't suit everyone's needs. Caravans offer much better weather protection, which means if you're planning on going anywhere during colder months or to areas with intense weather, a caravan might be a better option. They're also generally more comfortable than camper trailers, which in this case means that they offer all of the creature comforts of home, whether it be washing machine, kitchen sink, a nice toilet setup, or even a mini home theatre! A caravan is also more secure than a camper trailer – although no committed thief will be deterred, they're much harder to get into than a camper trailer (as they offer little to no protection). Finally, although we mentioned that there could be some setup issues with a decked out caravan setup, being able to jump straight into a caravan and use its creature comforts is always a pleasurable experience after a long day on the road.
Which option is for you?
For many people, choosing between a camper trailer and a caravan involves deciding between the camper trailer's versatility, flexibility and freedom and the caravan's outright comfort. There is, of course, the need to factor in budget of course – perhaps you find a deal that's too hard to resist, even if it isn't your preferred option!