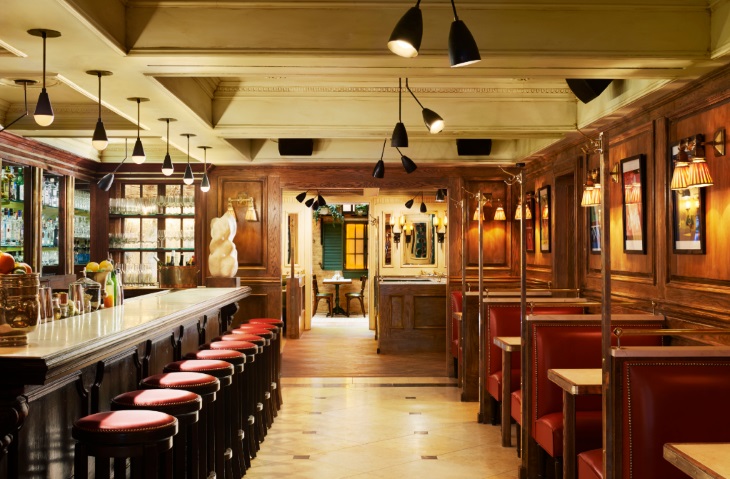 Many people dream of opening their own restaurant, but turning that dream into a reality takes meticulous planning. When setting up your restaurant, several crucial factors should be taken into consideration, with the objective of creating a pleasant and welcoming environment where patrons can enjoy a unique dining experience. Here are some important things to consider before taking the plunge.
1. Collaborate with professionals
Opening a restaurant involves a lot of hard work, but it can also be a fun and exciting experience. You have the opportunity to create something completely original by allowing the restaurant's unique brand to influence the look and feel of its premises. If you've never set up a business before or feel out of your depth with the design process, a professional hospitality outfitter can ensure the restaurant is built to your exact specifications. Rather than trying to organise everything yourself, consider engaging with an organisation such as
TU Projects
, whose experienced team of retail fitters specialise in creating beautifully crafted restaurants and retail outlets.
2. Location is Key
The hospitality industry is well known for its highly competitive nature, with many restaurants going out of business within a year of opening. Regardless of how well thought-out your plans are, without a suitable location, your restaurant's chances of achieving success will be greatly diminished. There just isn't room for establishments that fail to connect with a lucrative target demographic in their local area. To identify a suitable location, it is vital to undertake extensive market research in order to establish where the restaurant would have the greatest chance of success. Once an appropriate location has been identified, only then should you commence planning the finer details of the business.
3. Hire the Right People
Finding valuable staff can be time consuming, but will be more than worth it in the end. Whether you conduct the recruitment process yourself or outsource the task to a professional human resources company, hiring the right people is essential to your restaurant's success. Without a team of dedicated professionals, how can you hope to provide diners with an enjoyable dining experience? In addition to talented chefs and efficient wait staff, employing the services of a restaurant manager to oversee day-to-day business could be hugely beneficial to the keeping the restaurant running smoothly. After all, being a restaurant owner is a demanding job, and you can't possibly be expected to manage everything on your own.
4. Develop a Marketing Strategy
Due to the financial demands of operating a restaurant, it is crucial the business gains a loyal following within weeks of opening its doors to the public. The opening of the restaurant should be highly publicised, either through traditional advertising techniques such as billboards, or via less traditional marketing methods like social media. Word of mouth is invaluable when it comes to establishing a successful restaurant, and should be just as highly valued as paid advertising. If your restaurant is able to make a good first impression on patrons, before long its reputation should be attracting diners from near and far.
Whether you want to open a large establishment or something a little smaller, there's nothing to stop you from creating the restaurant you've always dreamed of. Do you have any tips on setting up a restaurant? Share your thoughts in the comments below.