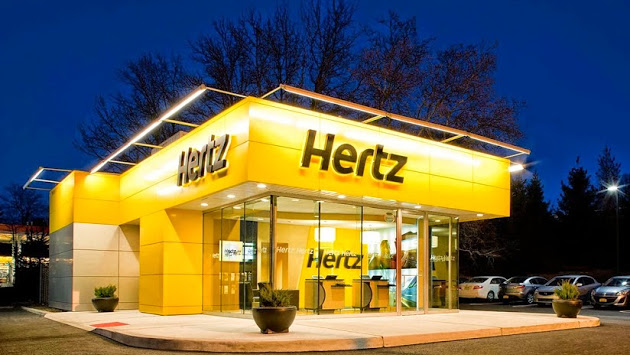 Melbourne, AUSTRALIA – 7 August, 2015 – Hertz Australia drove to victory for the eighth time in nine years at this year's Australian Federation of Travel Agent's (AFTA) annual awards ceremony. Achieving the award for the 'Best Car/ Campervan Rental Operator' at the 2015 National Travel Industry Awards (NTIA).
The NTIA are voted by AFTA's membership base and recognise overall excellence in the travel industry.
"We have a great team that work hard to ensure we provide our customers the best rental experience possible. The last 12 months have been really significant for Hertz, and I'm thrilled that our achievements continue to be recognised," said Chris Rusden, Vice President of Hertz, Asia Pacific (APAC).
"Key focus areas at Hertz over the past year include the introduction of new fleet options including Porsche vehicles via the Dream Collection and the newly introduced Family Collection. We also continue to upgrade existent locations and open branches nationally. This award is also a testament to the strong relationships we have within the industry. I would like to thank everyone who voted as well as our partners and staff for their vital ongoing support."
The AFTA is the peak body for Australia's travel agents and represents the majority of them nationally. Founded in 1957, AFTA's aim has been to stimulate, encourage and promote travel, and to uphold the interests of travel agents who form a vital part of Australia's highly specialised travel and tourism industry.

The Gala Dinner and award presentation was held at the Dockside Pavillion, Darling Harbour, Sydney, on Saturday 18 July and attended by more than 1200 travel industry representatives.
About Hertz Australia (www.hertz.com.au)
Hertz operates its car rental brands in more than 10,300 corporate and licensee locations throughout approximately 145 countries in North America, Europe, Latin America, Asia, Australia, Africa, the Middle East and New Zealand. Hertz is the largest worldwide airport general use car rental company with more than 1,600 airport locations in the U.S. and more than 1,300 airport locations internationally. In Australia, Hertz has approximately 220 locations including all major airports, cities and a large number of regional towns. The fleet includes a range of well-maintained vehicles encompassing economy, intermediate and full-size cars as well as the Prestige, Fun and Adrenaline Collections. In addition, minivans, 4WDs, trucks, mining and commercial vehicles are available to hire. As a global leader in its field, Hertz offers a range of innovative products and services including Hertz Gold Plus Rewards, the specially designed NeverLost® satellite navigation system in a range of languages, Mobile Wi-Fi and Premium Roadside Assistance.