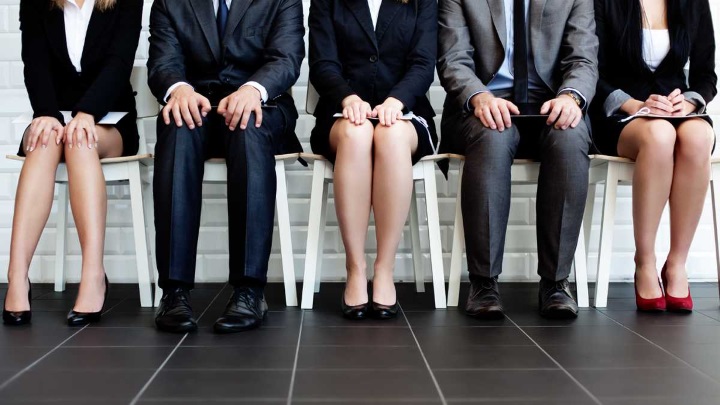 British Cabinet Office minister Matt Hancock is working on a proposal to tackle the level of unemployment among 18 to 21-year-olds by sending them to boot camp. This new approach will work to give young people more intensive support to help them find work.
Minister Hancock has allegedly denied that this plan to send young unemployed people too boot camp to prepare them for work as being a form of punishment. "We are penalising nobody because nobody who does the right thing and plays by the rules will lose their benefits," Hancock explained to BBC Radio 4's Today programme. "In fact, this approach is about giving more support to young people who need it most," he further added.
Senior Conservatives who head David Cameron's "earn or learn" taskforce will be setting out plans targeted at the unemployed between 18 and 21 to engage in an intensive activity programme within the first three weeks of submitting a benefit claim. The applicants will get an initial three-week intensive course of practising how to complete job applications and respond in interviews. Their progress will be regularly reviewed and monitored by a dedicated job coach assigned to the young adults.
These fresh requirements will be put in place in 2017 in April. This new approach will become part of a wider policy, first announced by Cameron before the election that unemployed young adults will be required to partake in work experience as well as looking for jobs or else they will risk losing their benefits. The minister's line of thinking is that young adults get government benefits too easily without at least making an effort to look for employment.
There will always be people who have opinions about new procedures implemented amongst the youth, and Children's charity "Barnado's" criticised the plans. They said that young people need to feel supported, not punished. But then again, there are plenty of other countries with young adults who go out looking for work without being supported by any government grants. Minister Hancock has now taken it upon himself to write to all four leadership candidates, encouraging them to do the same and to get behind the government's new plans.
The department of labour chose a different policy before the election which promised a paid starter job to every single young person who has been unemployed for a period of 12 months, but would still threaten to cease giving the benefits if they do not take up the offer.

Matt Hancock's future position on the matter will be up for consideration by the new Labour leader, but candidates are not easily going to support a government scheme that suggest young people are work-shy and just making excuses to not get jobs and remain on the grants.
There was a response by a Corbyn campaign spokesperson who said: "This is another punitive turn by this Conservative government that is failing young people. They have cut further education places, driven a punitive welfare regime that has failed to reduce youth unemployment, and are raising university fees and taking away grants."
There has been much contestation over this matter, but there is a strong point made by Matt Hancock in that government taxes could be used to better other areas instead of supporting young adults who are not even interested in going out there to look for jobs. Young adults need to realise that they can't just wait around for incredible things to happen to them like winning a massive jackpot online with www.PlayUSALotteries.com. As it goes with politics, there will always be pros and cons, and those with reason whose ideas will be opposed by the unreasonable.