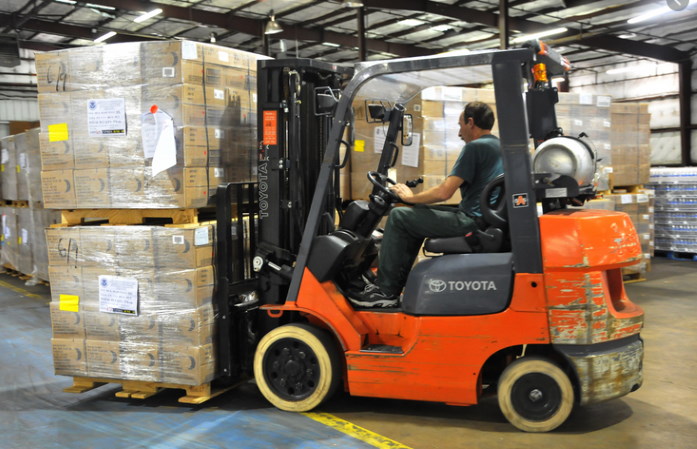 If you would like to begin operating industrial forklifts in Australia, you have to have a licence due to the high-risk operations involved.
In order to get a licence, you have to complete formal training at a Registered Training Organisation (RTO). Then once you have completed the training, you can apply for your licence through WorkCover/WorkSafe – providing you meet all the requirements.
Which forklift licence do you need?
There are two types of machine and, due to the difference in requirements, each one has its own licence. These are:
Forklift truck (TLILIC2001A LF Licence) – for training on machines which have a mast and elevating carriage with a pair of fork arms
Order-Picking Machine (TLILIC2002A LO Licence) – for an order picking forklift where the controls and load carriage move together
If you're unsure which one to go for, speak to your chosen RTO who will be able to help you choose.
What do I need to get my forklift licence?
To get your licence you must meet the following requirements:
Be over the legal age of 18
Have completed a training course through a recognised RTO
Be a resident of Australia or if you're not, have a letter from your employer confirming work status
Have a unique student identifier number (USI)
Be able to communicate well in English
Have a valid driver's licence if your job requires the forklift to be driven on public roads.
How do I get my forklift licence?
There are a few steps to complete in order to get your forklift licence, these are:
1. Enrol and complete the training at a certified RTO near you.
2. Once you've completed the training, you'll need to complete a written and practical exam; both of which will need to be witnessed by the allotted trainer and assessor.
3. If you pass both the written and practical exam, you'll be given a statement of attainment and notice of assessment.
4. Once all of the above is completed, take and submit the following to your local Australia Post Office who accept the application on behalf of WorkCover/WorkSafe;
100 points of ID
Statement of attainment
Notice of assessment
Application form
Application fee
How long will I have to wait for my forklift licence to arrive?
The wait time is approximately three weeks from when you submit your application and relevant documents, to when you receive your licence. If you need to start work earlier than that, you can use your notice of assessment as an interim licence – providing you have proof you have submitted everything you needed to and are just waiting for it to come through.