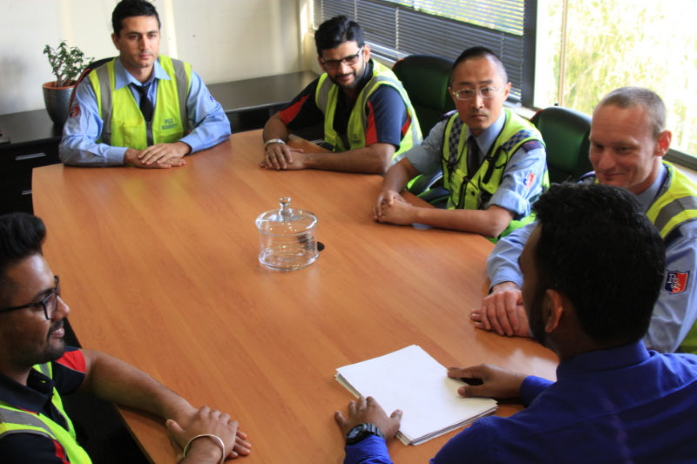 Becoming a security guard is quite easy. In fact, anyone can qualify for this position provided they have a high school diploma or equivalent. However, for you to land a security guard job in a business, you will be required to showcase more than that. You have to prove that you are valuable, and you can deliver quality security services.
Security guard requirements differ from one state to the other. However, the applicants must be at least 18 years. Depending on your state, you may be required to have specialized security guard training or have a license to show that you are qualified for the job.
You should, however, take your time to look for a trustworthy and reliable training institute before enrolling for the course. Otherwise, all the time and money spent on your security education will all be in vain. The credibility of the security training provider plays a huge role in determining if the hiring companies will trust you or not.
Security guard training is imperative, and if you are not sure if it is a worthy idea, here are some top benefits and reasons why you should consider it.
Improve your job confidence
You will feel better about yourself, knowing that you are versed in all the necessary skills required in this field. You do not have to second-guess everything you do. Having trained in a reputable institute, you will feel capable of handling anything that comes your as it should be. You will feel better than you would with a mere high-school diploma.
Increased awareness of the surroundings
The best part about security training is that you learn more yourself than just how to become a security guard. You learn how to relate and connect with the surroundings and how to handle anything that comes your way on the job or in life. This is the kind of knowledge that you can use even when outside the workplace. You also learn how to prevent incidents and protect others. The training does not only provide a safe working environment for security guards, but also, it helps them to offer the safest environment to those around them.
Higher chances of landing a job
Like any other work position, the employers will look for the most qualified candidate. They want a trustworthy and credible person to entrust with their business safety. The best way to do this is by taking security training courses from a reputable and reliable training provider. You can easily apply and land a job in big companies, which means a better wage. The hassle of undergoing training is worthwhile.
From these benefits, it is evident that undertaking a security training course is the best way to become a better and more qualified security guard and improve your chances of landing a job as its required in Australia to get your security license through the police.