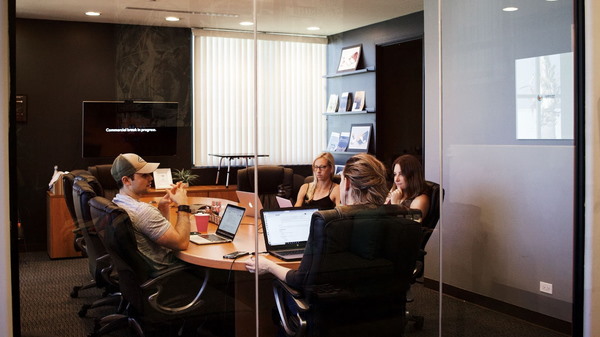 Growing your business from nothing is a hard enough task. Turning the business into a significant income earner once it's established requires a whole different approach. By focusing on growing your business via certain strategies you can maximise gains to get the business to the next level.

Customer Management System.
Strategy one is investing in an effective customer management system. Quality customer service for your current customers can limit customer churn.
Focusing on quality customer service can be a direct avenue for growth. You don't want a poor experience with your business to make people unhappy and leave. If your current customers are leaving positive reviews, and recommend you to their friends this can only lead to more sales from both them, and the people they are encouraging to check you out.

Focus on Cash Flow
Cash flow will no doubt be primarily in your mind anyway but its relationship to business growth cannot be understated. Improving cash flow will necessarily follow from proper planning and forecasting, enabling you to make better business decisions and not be blindsided by unexpected payments.
A simple cash flow should basically consider an opening balance, and list the revenue you actually expect to collect and the expenses you actually expect to pay during a given period.
This can also be used with added common payment trends, revenue timings and fixed costs to calculate the future cash flow. Cash flow projections help predict cash shortages and surpluses before they arise. It can also show you where you need to try to make the business leaner or shift the timings of costs.

Customer Loyalty Program
Explore opportunities to extend value to your existing customers. A new product line that complements previous purchases can act as an enticement that almost ensures ongoing purchases. Keeping existing customers means repeat sales without as high an acquisition cost.
Invite only or limited testing programs offer the opportunity to customers for novel features that can effectively double your marketing efforts. Fundamentally it is about pulling more value from your existing customer base.

Innovate
A successful business will be offering products or services that customers want and so it is important to keep abreast what the market is like.
Analyze new opportunities by understanding your demographic better. Do a proper amount of analysis through surveys, historical data analysis and marketing. Use these insights to modify your product offerings or test via your customer loyalty scheme.

Email Lists, Sales Funnels and Lead Magnets
One of the best and most effective ways to grow a business quickly is to build an email list. An email list is a direct contact with your customers that widens your sales channels and offerings.
A lead magnet will push people towards subscribing to your email list. A lead magnet provides a specific solution to a challenge a customer has, in exchange for their email address. In effect, what's the motivation for people to subscribe to your list?
Then once you have the customer, you can direct them to the sales funnel. This can be thought of as the ideal path your business hopes buyers take to become customers, lowering the transaction costs and getting you maximum profit.

Avoid Cash Flow Squeeze!
It's not uncommon for a business to experience a cash shortage, even when sales are good. Delays in receiving payments as well as insistent suppliers can cause pressure from both ends. This pressure is called a cash flow squeeze.
Fundamentally avoiding squeeze is best done through accurate cash flow management. You should compare business expenses and income versus any upcoming effects any business changes will impose such as hiring a new employee.

Look Internally and Strengthen Your Processes
Substance over form should be the focus of your bookkeeping. It's not helpful information if the books and forecasts were being done, but the quality of the data entry has severely compromised the quality of the output.
Look also to streamline every process, from sales to customer service to payroll. Outsource aspects of your business where possible to help improve effectiveness.
Business Growth Starts With Cash Flow Management
Getting an accurate snapshot of your business is the first vital step to growing your business. It draws your focus to incomings and outgoings that flow to business growth. It brings to your attention areas where the business needs improvements or cut costs.