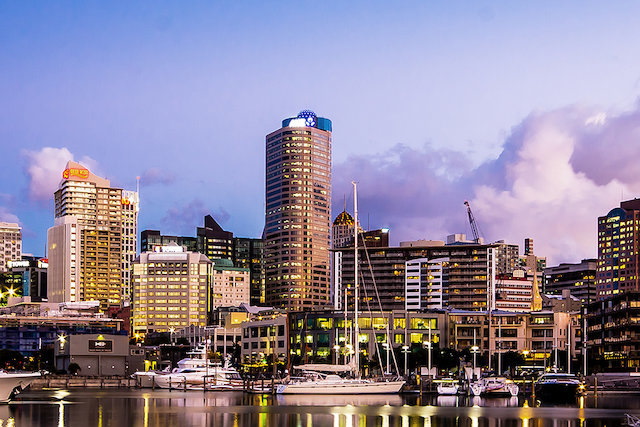 You've always been creative and skilled with your hands—and you're fond of building new things. Almost with these skills alone, you can create a lucrative career in New Zealand's thriving construction industry. The construction industry offers a broad range of career opportunities starting from unskilled entry-level to highly technical engineering positions. So if you're considering a career in the construction industry, the sky really is the limit.
For entry level positions, a good attitude and an aptitude to learn fast may be enough to get a foot in the door via a construction recruitment specialist. Here are some great reasons to consider a career in New Zealand's construction industry:
It's a rewarding career
What can be more rewarding than doing the job that you love? You'll be able to work as part of a tight knit team, making you feel more motivated in your career. Not only that, construction jobs often pay well. Many entry level positions will start at or slightly above minimum wage, but as you climb the career ladder and gian specialist skilled, you can earn up to $50 an hour or more. If you're committed, show potential and exhibit outstanding work you can rise through the ranks quickly!
You're never stuck behind a desk
One of the best thing for practical folk is that a career in the construction sector has the potential to liberate you from your desk, forever! You can be on-site either locally, domestically, or even internationally. If your company has clients abroad, there may be opportunities to represent your organisation, especially if you are a highly skilled worker. Being able to experience working in new environments is always a plus, offering opportunities to learn new skills, meet new people and a change of scenery keeps things interesting.
The tasks are not repetitive
Though every construction worker has their specialties such as carpentry, house painting, or pipefitting, the tasks are not always repetitive for every project. This month, you might work on a residential project, and the next, you might be on a large commercial development. In the construction industry, you can expect to be always doing something new.
Job Security
Another benefit of choosing this career path is one of the countries most secure and long standing industry. New Zealand's construction industry is buoyed by increased demand for houses, offices, and factory spaces, and the need for building more public infrastructure such as sewers, roads, and rail links. As long as you keep your construction skills relevant and up to date you are likely to be very hireable and an asset to your employer.
It's not difficult to land a construction job
Since there is an increased demand for construction and building services in New Zealand, construction firms and labour-hire companies in the country are always on the lookout for hiring to fill a broad range of positions. Even if you don't have much experience in construction work, you still have a good chance of getting into the industry since many of the skills you need to develop can be learnt on the job.
Opportunities may also present on the job to upskill with formal education or competencies. These should be embraced in order to increase opportunities for future job offers. Upskilling will enable you to climb the construction career ladder and increase your earning potential.
There are plenty of career opportunities in New Zealand's construction industry and the chances of getting hired are very high if you're keen to show up, learn and be part of the team.