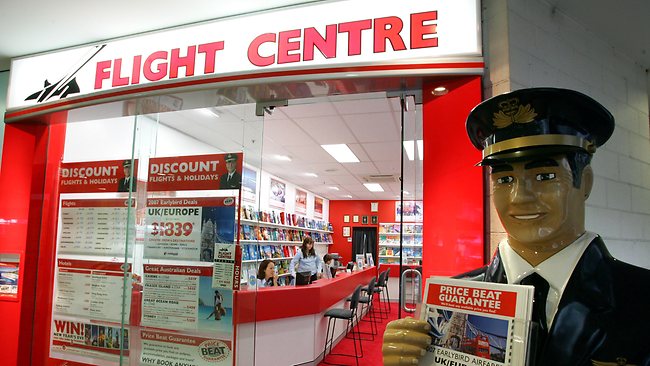 How outsourcing is driving transformation in Australia's largest retail travel business
In a pivotal move for the company, Flight Centre has partnered with Australia's largest privately owned and operated IT services company, Interactive to outsource its infrastructure management.
The deal signals a shift from co-location to managed services, tasking Interactive with end-to-end responsibility over the data centre environment and legacy compute from IBM and Cisco, as well as Dell storage and CommVault backup.
John Hanna, Director of Cloud and Managed Services, Interactive said of the deal: "This partnership represents an incredible opportunity for our organisation to expand its work with Flight Centre. It is the largest migration in the Australian travel industry, an industry known for management of a substantial amount of data."
"Every organisation is pushing IT for more value – from their investments in people and their infrastructure. What we have been able to achieve is a solution enabling companies like Flight Centre to produce more with less."
Through the process, Flight Centre is freeing up resources – such as mind power and capital – and gaining more flexibility to enable their business to grow and evolve, as they need without being locked into a permanent hardware contract.
Interactive's long standing business relationship with Flight Centre has developed over the past 12 years, positioning the IT services company well to manage a project of this scale and size.
Peter Wataman, Chief Information Officer, Flight Centre mirrored Hanna's sentiments: "A project of this size is not undertaken without a solid foundation of trust."
"Our potential to innovate was being held back by the time and resources spent on an in-house infrastructure. We had difficulties enabling the businesses rapid growth in new markets and areas, without constantly revisiting our infrastructure solution.
Interactive offered us a scalable platform, which has given us more agility and flexibility to ensure our IT services are delivering what the business needs as it needs it, even pre-empting change in some instances. We are excited about this journey and how IT will continue to transform Flight Centre as a business."
This game changing move for Flight Centre has been delivered by Interactive's world-class business continuity, hardware maintenance and data centre facilities in Queensland.
About Interactive
Interactive is Australia's leading multi-service IT provider, specialising in cloud-based services and traditional hardware maintenance, as well as business continuity solutions.
Founded in 1988, Interactive is Australia's largest privately owned IT company, boasting over 400 staff with more than 2,000 customers nationwide. Interactive is the 357th largest privately owned business in Australia (as listed by BRW 2014) and has consistently grown 15% annually since inception. Interactive is also extremely proud to be currently positioned at number 19 in the BRW Great Places to Work survey for its commitment to team experience in the workplace.