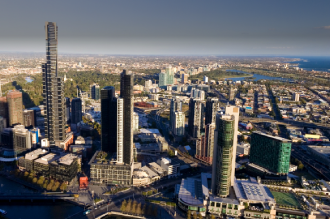 A lot of people have made mistakes with the decision about which realestate agent to entrust with the sale of a property.
In any realestate transaction, the cost of making a poor decision about which agent to use can be very painful to a bank balance. Anyone who is looking for realestate to buy, either off the plan, unlisted property or a general listing at a local franchise agency, can walk away from a property consultant who fails to impress.
Looking at it from a vendor's perspective, a poor choice made when appointing a realestate agent, can be a disaster in terms of time to sell, price expectations and the overall experience.
Giving an agent exclusive agency for either a private sale, tender process or an auction, means that you are locked in with that person for up to three months whether for good or bad.
Therefore, making the time to research, hunt around for and interview a short list of realestate salespeople is worth the effort. While you might be impressed with a particular realestate brand in terms of a franchise, it is really about the person who will actually work with you. You and your prospective buyers, together with all the property professionals who are drawn into every transaction, such as, valuers, building inspectors, mortgage brokers and solicitors will have to work with the person you choose.
Vendors should keep in mind that they choose a person, not just a franchise brand when they appoint an agent.
We asked Jeff Grochowski, of
Accrue Real Estate
from South Melbourne, for some suggestions to consider when picking a realestate agent to sell a house, apartment or land.
1. Experience is everything
How long has the sales person you are looking to engage been in the industry?
It takes around 4 years to become a financial planner and just 2 weeks to obtain a sales licence. In both the property industry and the wealth creation industry, people trust professionals to handle assets worth millions of Dollars.
There is a discrepancy between how long it takes to be trusted with cash and the time taken to get a sales person's licence to handle a multi million Dollar property.
Do not hesitate to "interview" the candidates for the very important role of handling your sales transaction. Ask hard questions.
2. Has the agent handled at least 100 properties?
Yes. 100 sales behind them is the minimum record to use as your benchmark.
After 100 property sales, a real estate professional has gained enough insight into the skills and experience needed to perform in a credible way. Half of the agents in Victoria are below average, so take time to know an agents antecedents.
Let the new realestate salespeople practice on someone else's account and in that way you will maximise your chances of coming to the attention of qualified buyers ( not tyre kickers ), liaise harmoniously with property professionals and minimise the stress and pain that comes with selling real estate.
3. Local knowledge
Choose an agent who knows your local market. A realestate consultant acquires a vast amount of information about a region. Think in terms of previous sales for sure but look to see how your prospective agent can burrow down into which streets are the best sellers, what is planned in surrounding areas, the demographics of the neighbourhood and the extent and quality of his or her professional contacts.
It is perfectly acceptable to ask a lot of questions before appointing a realestate agent.
4. Choose the right type of property professional.
There is no point experimentation in the appointment of a person to sell your valuable asset.
There is no need to assist a new agent to gain experience. Get in touch with an agent who knows the area and knows the type of property that you are hoping to sell.
There are a number of categories of realestate agent.
a. Auctioneer
b. Property investment consultant
c. Land salesperson
d. House salesperson
e. Buyer's agent
f. Industrial sales person
g. Commercial agent
h. Property management specialist.
Go directly to a specialist in your type of property
5. Ignore advice from family and friends
The choice of which realestate franchise is very important, so too is the choice of person within a particular office.
Quite often, a family member or close friend will give you the name of someone they know. The information might be helpful, it might be less than useful as family members are overly protective.
Sometimes, people who pass on the name of a friend do not have enough life skills in the realestate industry to offer valid advice on who to engage. Do not bypass a rigorous selection process and appoint someone just because another person says that they are "good".
To summarise, treat the appointment of a realestate agent or salesperson as a serious endeavour. He or she will be handling a valuable asset on your behalf.
Do not experiment with a "newby". A project marketing agent used to selling off the plan and new investment property will not generally be a great choice when you are selling a 4 bedroom house in the suburbs.
Ask a lot of questions and make sure that the person you choose to work with, is an established agent with a track record. A realestate salesperson's licence takes only a few weeks to obtain but experience in every facet of property sales takes a lot longer.
It might be acceptable for a motor mechanic apprentice to service your car or for a first year tradie to build a set of stairs but demand a much higher standard when choosing who to trust with the money tied up in your realestate.